SpiceFactory was established with a goal of gathering a brilliant group of experts in engineering, design, marketing, and business to create bespoke software products. Choosing carefully the projects we work on and the products we launch has been crucial in providing us with freedom to shape the company and its business practices and an essential part of keeping us a self-funded company.
For the past eight years we've been working as a technology partner to both startups and enterprise companies, helping them solve complex business problems with technology. Simultaneously, we've spotted numerous opportunities to create new revenue streams and developed our own digital products. Some of those products spun off into stand alone companies.
Almost spontaneously, SpiceFactory embraced an additional business model called Venture Building or Venture Studio. In this model, we've started to develop business ideas into strategic engines of growth not just internally, but also for other companies.
Let's talk more about what this means and explain the venture studio model in more detail.
What is a Venture Studio?
The uncertainty of building a new digital product is often the reason why enterprise companies move so slow when it comes to innovation. On the other hand, early stage startups share the same uncertainties around building their business. In both cases, a venture studio comes in with comprehensive domain experience and technical expertise to help minimize the risk, design a business model, and launch a product fast.
A venture studio has the ability to:
Develop an idea into a solid business model
Assemble the right multidisciplinary team to work on a given project
Build MVPs
Develop a go to market strategy
Participate in operational management of the venture
Provide necessary shared resources.
Unlike VCs, venture studios are hands-on with most aspects of building the venture and take part in all activities involved in successful product/company launch. This 'high touch' model is great for startups that want to accelerate product development and get a new product to market faster.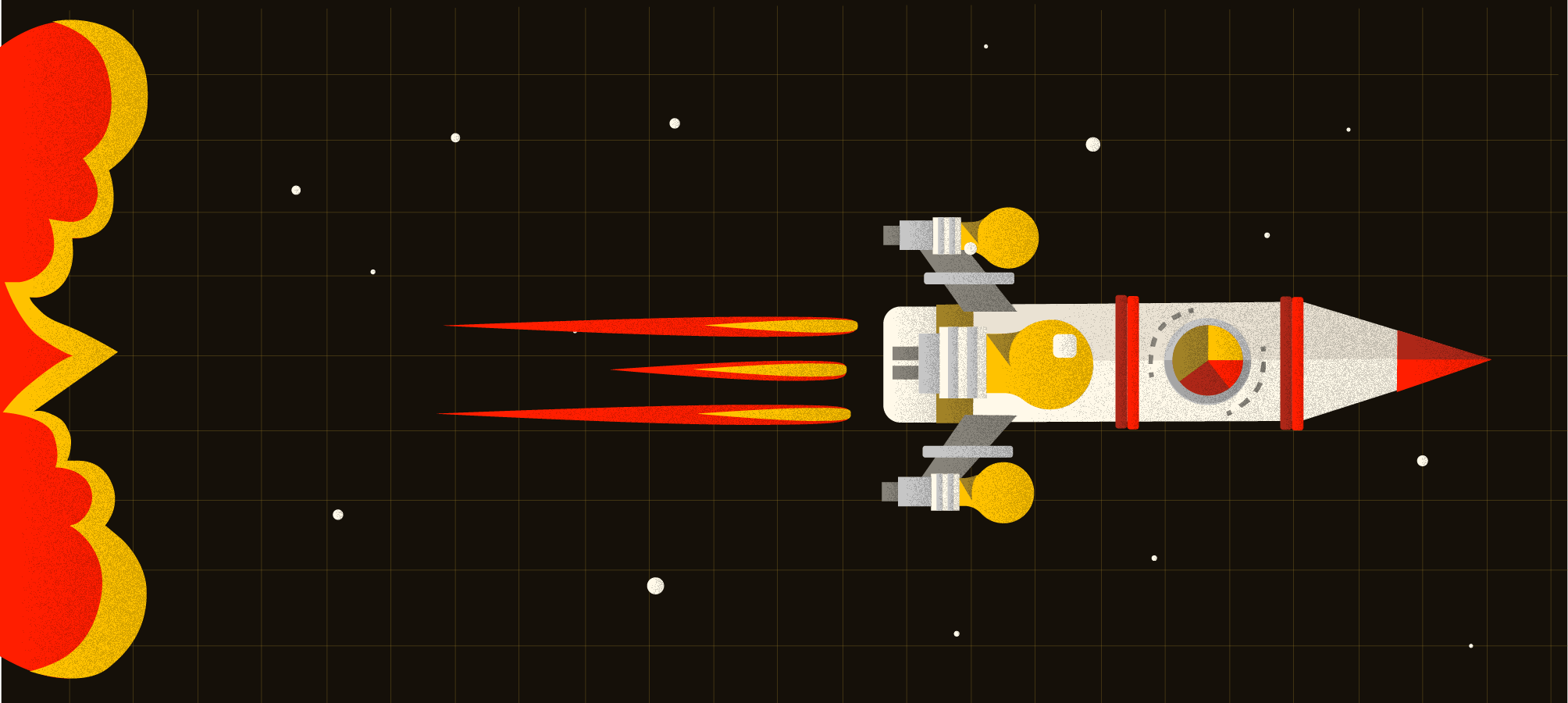 SpiceFactory's Approach to Venture Building
We're primarily a digital product studio and this gives us an unfair advantage of already being a full-service, product-focused company with experience of working in different geographies, across different domains, and with different size companies. As such, we're ideally positioned to offer a full cycle support to entrepreneurs, founders, and enterprise executives that are looking to build innovative, lovable, and scalable digital products.
Our venture studio model was tested and refined through our internal ventures (more on this later) but also through helping early stage startups to take their products to market fast by providing them with experienced product teams, business expertise, and sometimes with funding as well.
Our Venture Studio model is a great fit for:
Early stage startup looking to speed up product launch. Startups are always in a race against time to launch their product fast, iterate even faster, and outpace competition. This need for speed often means they can't hire the right people fast enough. Working with a venture studio like SpiceFactory means getting a top-tier, dedicated team with the right expertise at every stage to help with everything from idea testing and concept development to digital product engineering.
Enterprise seeking to innovate digitally while minimizing risk. We work with large, established companies to develop actionable strategies that map out the path forward to successful implementation of new business models, digital products, and features. By combining strategic guidance with technical know-how, we collaborate with enterprises to:

facilitate innovatio
enable rapid development
reduce time to market
create new opportunities for growth.
Overview of SPFR Internal Ventures
Over the years, we've built several internal ventures and we're proud of each and every one, even those that we've decided to sunset. These ventures each had a good run, some are active standalone companies, and were launched at just the right time to deliver maximum value to their target markets. Let's take a look at some of them:
Koncept App
As a product studio, we've been working in the UX design trenches for years, helping clients across industries launch new digital products and services. We've built the Koncept app as the result of our cumulative experience, filling the need we saw within the UX/UI community for a solution that brings together prototyping and usability testing in one simple interface.
The tool helped UX/UI designers run usability tests on interactive, real-feel prototypes, get early user insights, validate their design ideas, and avoid costly UX mistakes. Koncept has had a good run and was active for 5 years, contributing to the UX community and the wider digital product design practice by helping promote the value of UX testing.
We've sunsetted Koncept but we also learned a lot during this journey. The Koncept team became a part of SpiceFactory and continued to develop the tools for internal UX needs.
Sava Events
Driven by real-life experiences, our team developed the Sava.events event management platform to help simplify and streamline the process of managing the entire event lifecycle and, at the same time, provide all the necessary tools to keep the event participants engaged.
After all, event management technology should do one thing well - help improve the desired outcomes and the overall experience, both for the organizers and participants - and that's what we wanted to achieve with Sava Events.
Through the power of chatbots, mobile apps, web widgets for speakers, sponsors and schedule, Q&A, broadcasts, and digital signage, Sava Events enables seamless management of event content and attendee communication before, during, and after the event.
LasoExperience
For this venture, our CEO teamed up with a veteran of the hospitality industry to ideate and build a guest experience platform that helps hotels build meaningful relationships with guests.
The LasoExperience platform fits in the guest journey right after booking, leading the guest through their stay from pre-stay communication, onboarding, mobile key, recommendations, offers, room upgrades, concierge service, follow-up and future bookings.
This venture spun off into a stand alone company with a mission to help hotels maximize the wallet spend of their guests by providing guests a special kind of digital concierge that leads them through the best personalized stay experience.
Benefits of Working with a Venture Studio
The main benefit of working with a venture studio is that it shortens the time it takes to build out startups. The fact that a venture studio assigns an expert multidisciplinary team to a venture, with years of experience in the venture's industry, also significantly reduces risk associated with launching a new product.
Venture studio is the only model where a startup gets both a product builder and a co-founder, a valuable human capital, and all the business and operational support needed to go successfully through all stages, from pre to post-launch.
Takeaways
There is always a huge risk in launching a new digital product, both for enterprise companies and startups. A venture studio is one model of support that companies can get to go through this process as smoothly as possible, minimize risk, and bring their products to market with confidence.
Need help getting your new venture off the ground? Let's talk!